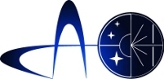 Scientific achievements, Hardware and methodical developments
1997:
---
The parameters of the unique solar complex at the RATAN-600 were enhanced. Determined by the unit's instrumental errors, the maximum accuracy of polarization measurements was reached on the panoramic spectrum analyzer PAS of the RATAN-600: 0.02-0.03% in the measurements over the entire solar disk, and 0.2-0.3% in the measurements of point sources. Automation of the complete cycle of solar observations with the RATAN-600 was finalized, with the daily multi-wavelength observational data outputs to the Internet via the SAO servers and SOHO satellite.
---
A coude-echelle spectrometer of high and very high resolution was designed and manufactured for the 2-meter telescope (Terskol peak) with the simultaneous spectrum registration in a wide wavelength range (3500-10000 A) by the CCD system. The spectrometer has three Schmidt cameras that enable spectral observations with the resolution of R = 45000, 90000, 180000. For a 10m star during the 1 hour exposure time, the S/N ratio equal to 100 is reached at R = 45000. By its main characteristics the instrument is comparable to the best world systems of the class, which allows solving a large variety of astronomical tasks in the spectroscopy at the contemporary level, requiring a high spectral resolution.
---

Archive
---
Any questions to webmaster
Last update: 20/02/2013