KChR, Nizhnij Arkhyz (SAO), KBR, Terskol (BNO), October, 7 - 14, 2015
---
Scientific basis
The Workshop is dedicated to QCD Phase Transitions and observational signals of these Transitions related to formation of compact astrophysical objects. The aim of this workshop is to bring together researchers working on the problems of the behavior and observability of matter under critical conditions achievable in such astrophysical objects as "strange" or "hybrid" stars and in laboratories at heavy-ion collisions to discuss fundamental issues and recent developments. The workshop will consist of oral and poster presentations.
Topics include:
Observations: radio, optical and X-ray astronomy, gamma ray bursts, gravitational waves, neutrino detection, heavy-ion collisions, etc.
Theory: supernova simulations, proto-neutron and neutron stars, equation of state of dense matter, neutron star cooling, unstable modes, nucleosynthesis, explosive transitions, quark-gluon plasma.
Group photo in SAO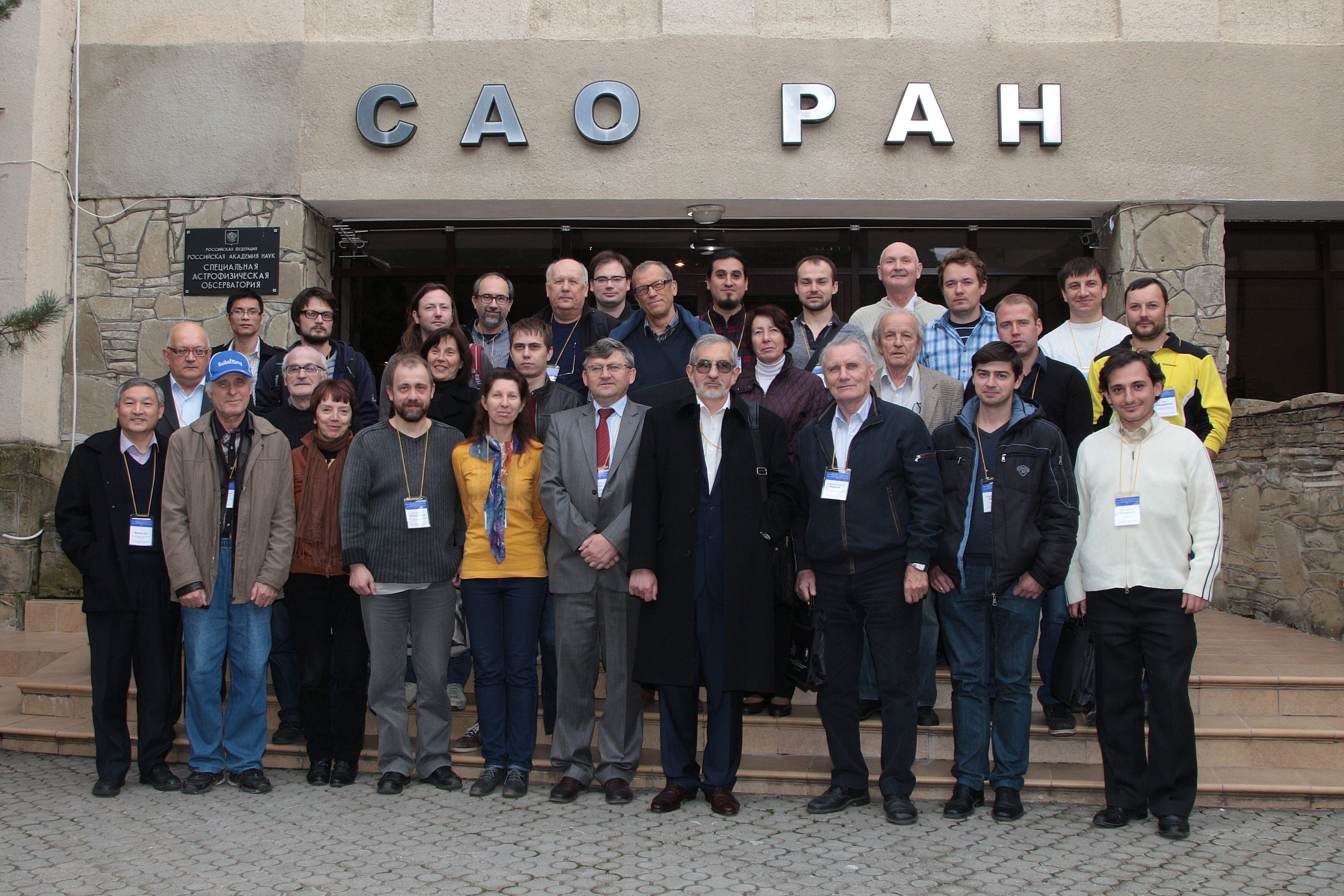 You can find more photos in the Gallery